CSM – Software for Sales Traders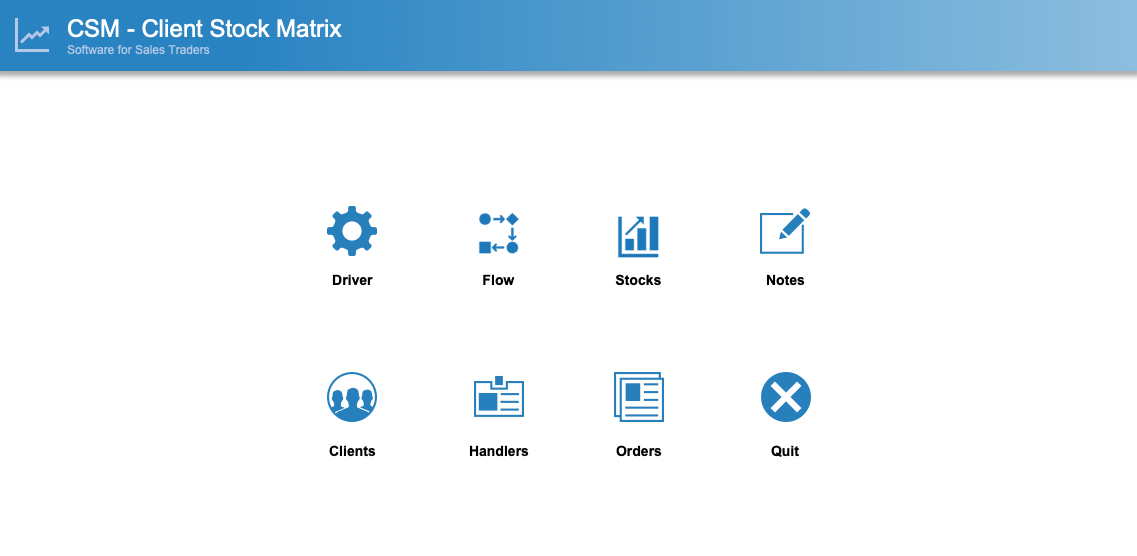 Our clients were looking for a system to enable their Sales Traders to work more efficiently when managing their client positions and stock flows. We built the perfect solution for them.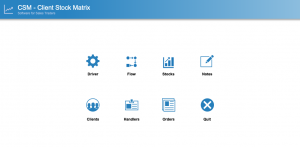 We supplied Client Stock Matrix (CSM)  – an application suite that provides a single interface to manage stock flows and drivers in addition to handling client and sales order management. The Sales Traders (a role largely ignored by financial software developers) could now efficiently manage their client positions.
CSM provides a dedicated and fully customisable tool for Sales Traders.
In CSM, Sales Traders can log in discretely and work with their own Flow Entries for both buying and selling positions whilst using the inbuilt Driver to export client positions directly into Bloomberg. They can also import other users' Flow positions into their own Flow and export their client positions to Bloomberg or Excel for sharing with team members and clients alike.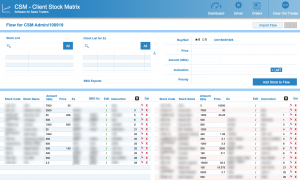 We can supply off-the shelf or fully customised versions of CSM for your business.
Naturally, we also provide full support and comprehensive documentation to help new adopters of CSM.
"CSM has been invaluable for managing our client positions. It's simple to use but extremely effective. The outputs to email and Bloomberg help me keep my clients informed and updated in real-time" – Simon Weitzman, Managing Director, Equity Sales Trading –  Exotix.
Top CSM Features:
Dynamic Client Filtering
Filter Driver Client List by Handler
Set Handler 'Out of Office' flags
Filter Driver Stock List
List Clients holding selected Stock
Manage Stock/Client Notes
Export Driver entries to Bloomberg/Excel
View Buy and Sell positions instantly across filtered Flow Entries
Suppress Buy/Sell positions for required exports
'One-Click-Convert' : Push Orders directly into Flow/Driver entries
Share Flows between Client Handlers
Contact us for a free demonstration.