Abacus – Training Software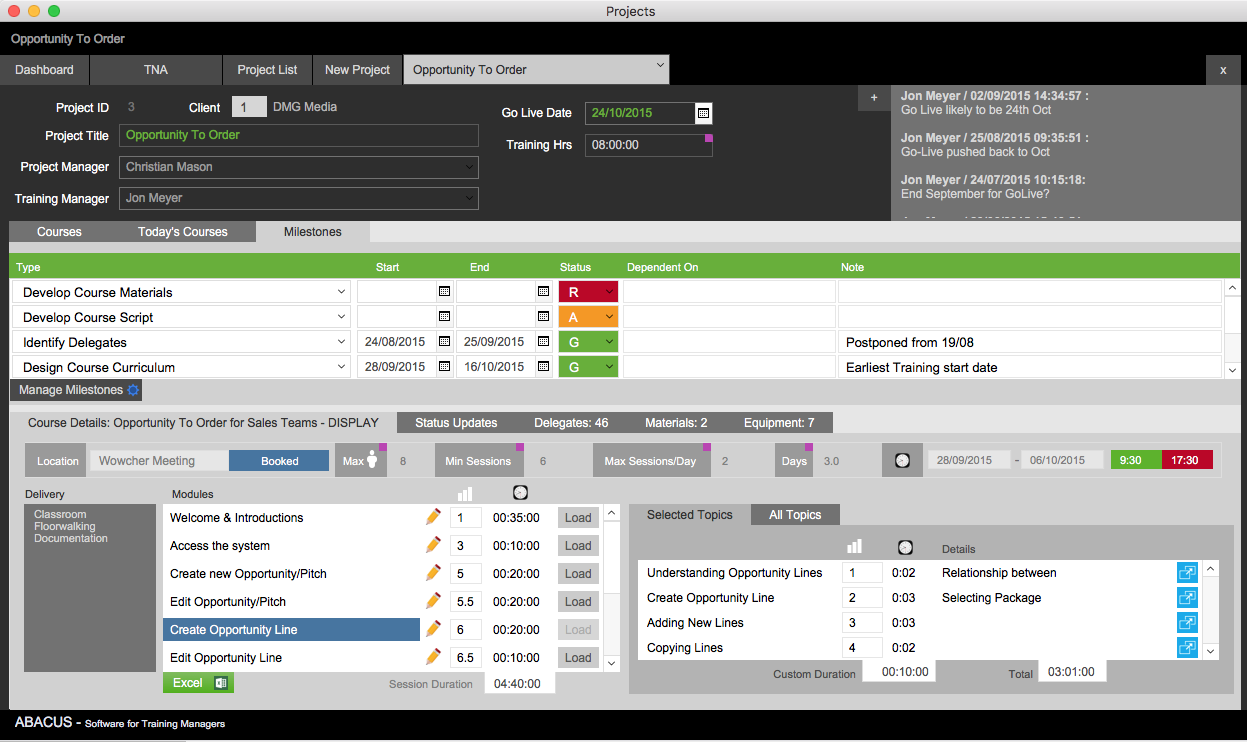 Introducing ABACUS – Training Management software for training managers.
ABACUS is a fully featured solution for trainers and training managers who want to take control of the projects they are working on.
ABACUS features
Client, staff and role management for TNA
Project and venue management
Course management and module/topic design for multi-threaded training projects
Delegate attendance and evaluation management – complete evaluations in Abacus – evaluation stats built-in
Link delegates to evaluation forms (FREE evaluation template included)
DIRECTLINK – Link courses directly to your materials and exercise files (supports Word, Excel, PPT and PDF files)
ABACUS can be used on your desktop (Mac or PC) or iPad for full flexibility.
If you are a freelance trainer or training manager you should be using ABACUS for your business.
Contact us for a free demonstration.